Femi Kuti's son Made Kuti engaged to Inedoye Onyenso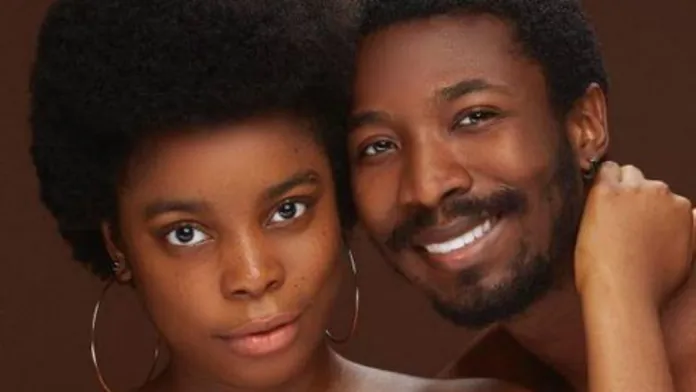 Made Kuti, an afrobeat singer and the son of the legendary musician Femi Kuti, has announced his engagement to Inedoye Onyenso.
On Tuesday, November 1, the 27-year-old shared an Instagram picture of an ecstatic Inedoye proudly displaying her engagement ring to share the happy news.
Captioning the post, Made Kuti who could not hold back his excitement wrote: "She said Yes. Newest fiancè and fianceè . There's a lot of pain in the world everyday. But sharing that pain and fighting for a better world with you makes it all worth living for. I can't wait to see the future we build together. I love you."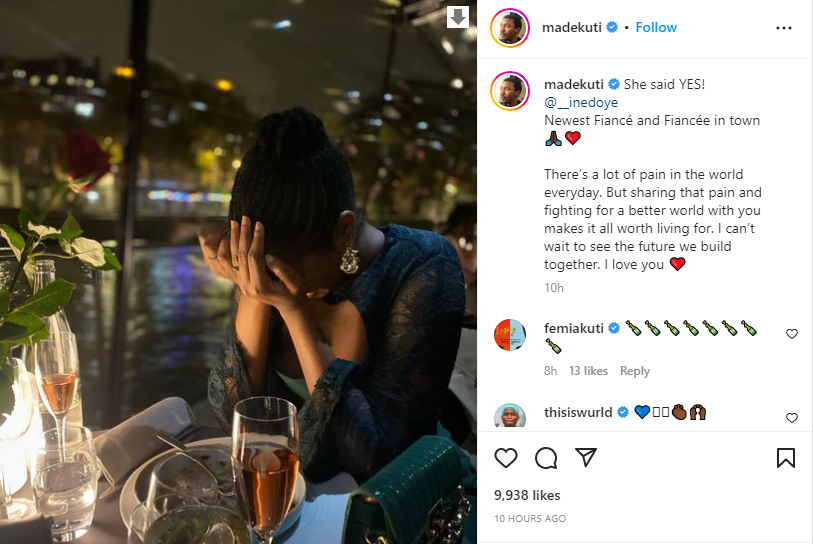 Fellow celebrities including Made's parents Femi Kuti and Funke Kuti congratulated the couple in the comment section of the post.
Inedoye, 24, is an actress and entrepreneur. She owns a swimwear brand.
The lovebirds are currently on vacation in Paris.