I prayed for miracle before Rico Swavey died, mum speaks after burial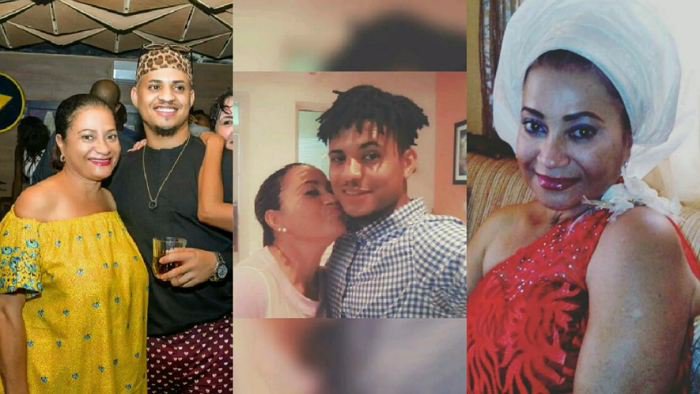 The late Big Brother Naija star Rico Swavey's mother, Halima Hassan, has spoken about her son's shocking death and revealed that she prayed for a miracle before his passing.
In an interview with Legit that was published on Thursday, Mrs. Hassan made this statement.
The grieving mother claimed that when she learned that her son had been injured in an accident, her first thought was to go see him and support him.
She said: "It's very emotional. I really don't feel good. When I heard about the accident, my first instinct was to go and see him, let me be there for him, that was my first instinct. Let me know what happened, let me see him."
Speaking further, the mother of the late singer said she kept praying for a miracle when she finally saw her son's condition.
"When I saw him, I wasn't happy but I was praying that some miracle will happen and I keep praying," she added.
She continued Nobody will have a child that died very young and you are still there. Nobody wants to be in a state to grieve their own child or bury their own child but unfortunately, it happened to me and fortunately, also, I will use this to appeal to the government. The hospital should please, any trauma accident like Rico's, they should put money aside and treat the person first because I don't wish this on anybody and they should try to do the road, the road is terrible, even if it is a streetlight, whatever they can do, they should do it to help the young ones."
On his part, Rico's dad, Otunba Adetokunbo Fakoya, also expressed his grief at his son's death, adding that the deceased refused to relocate abroad because he was determined to make it in Nigeria.
He wrote: "Rico's death was really sad and hit most of the family unexpectedly. The only thing I miss about him is he was a very quiet boy. Most of the other children decided to travel abroad but he is the only one that said 'daddy I'm not going, I want to make it here in Nigeria."
Born Patrick Adebowale Fakoya, Rico was involved in a car crash which led to him being placed on life support. He died two days after the accident on Thursday, October 13, 2022.
Rico died at age 30.
Rico Swavey was buried at the Ebony Vaults in Ikoyi, Lagos on Thursday, October 20.