Frederick Leonard finally reveals lover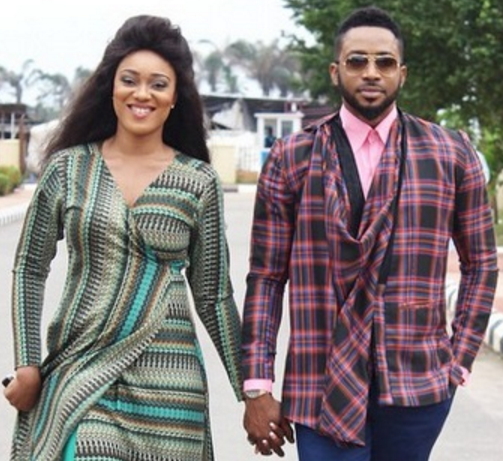 On Peggy Ovire's birthday, actor Frederick Leonard finally confessed his love for the entertainer.
After writing a romantic message to Peggy on Friday, the eligible bachelor who has been keeping his relationship quiet sparked reactions on Instagram.
In the birthday message, Frederick promised to love and cherish the actress through good and bad times, adding that their relationship has remained strong over time.
He wrote: "To Have n To Hold. To Love n To Cherish…In Good Times and in All Times…Through The Years, My Love For You Has Remained Constant…Look How Far We've Come Baby. It's Your Birthday Today and So the World Celebrates You..But Our Love. I Will Celebrate Always. Happy Birthday, @peggyovire My Baby My Valentine…I LOVE YOU."
Reacting in the comment section of the post actress Luchy Donalds who could not hold back her excitement wrote: "Yeahhhhh finally the phenomenon is not sending at all… awww happy birthday to her."
"Choi. The Alpha and Omega of captions! The Baba of "God when" captions!! The Lord of "I go love o" captions!!! The grandfather of "It is the caption for me" !!!! Choi Choi Choi!!! Let me rest my caption with Happy Birthday our Baby @peggyovire Ngwa, let me run before they come for me," Padita Agu added.
On her part, Peggy shared stunning photos of herself on Instagram to celebrate her birthday.
Captioning one of the photos, the Husbands of Lagos actress wrote: "To the Only One That Could Ever Do More Than I Expected. To the One Who Has Blessed Me. To the One Who Provides All My Needs According to His Riches in Glory. To the One Who Always Makes a Way For Me. To the Giver of Good Health, Peace, and Joy. To the One Who Hears Me When I call. Dear GOD Thank You. HAPPY BIRTHDAY TO ME."