Anything is possible- Benzema breaks silence after winning 2022 Ballon d'Or ahead of Mane, Lewandowski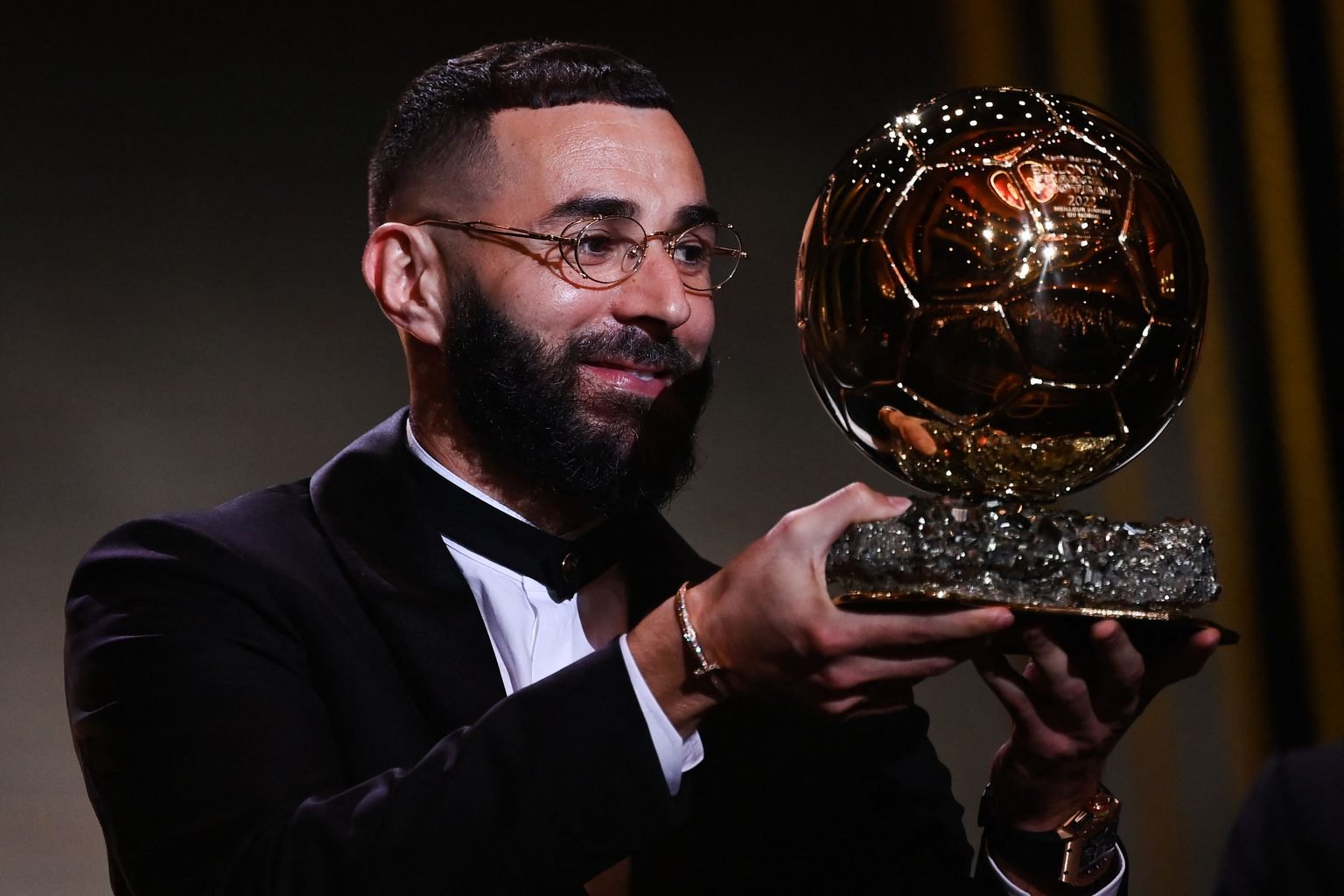 Real Madrid's Karim Benzema has won football's most prestigious individual award, the Ballon d'Or.
The top five players were Robert Lewandowski, Kevin De Bruyne, Sadio Mane, and Mohamed Salah. The Frenchman defeated them all to win the prestigious award.
Although both Cristiano Ronaldo and Lionel Messi were present at the ceremony, neither player was in the running to win the trophy.
Ronaldo finished 20th in the voting, while Messi didn't even make the final shortlist.
It is the first time since 2006 that at least one of the pair haven't appeared in the top three.
Benzema has become the eighth different Real player to win the Ballon d'Or – with the last being Luka Modric in 2018.
Speaking after winning the top prize, he said: "This prize in front of me makes me proud of the work I did from a young age.
"I had the motivation, I had two role models in my life, Zidane and Ronaldo. I always had this dream in my mind that anything was possible.
"There were difficult periods where I wasn't in the French team but I kept working hard. I'm really proud of my journey here. It wasn't easy, it was difficult. It was hard for my family as well. To be here today, I'm just really happy. I would like to thank my team-mates."
The 34-year-old enjoyed the best season of his career last term after banging in 44 goals in all competitions from 46 outings.