IVD's in-laws release statement on death of Bimbo Ogbonna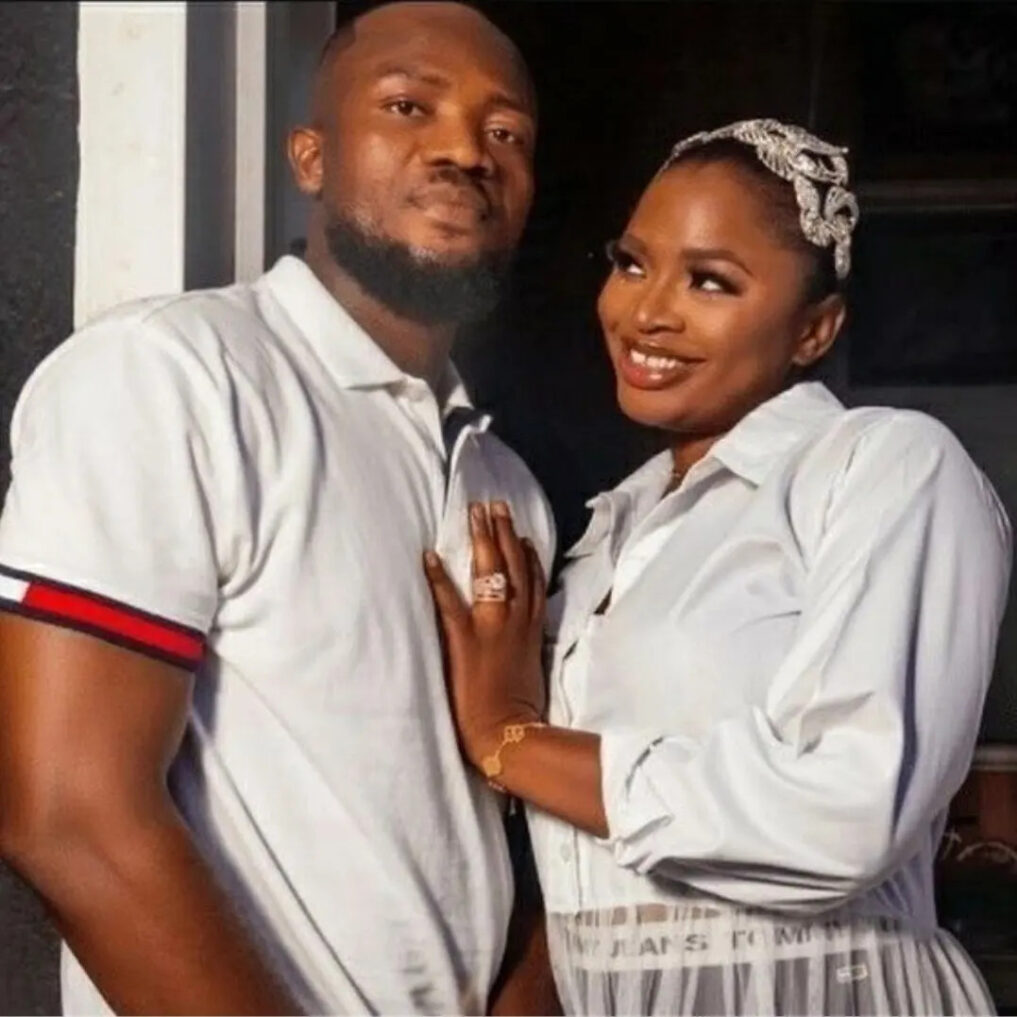 In a statement released on Monday, the family of Bimbo Ogbonna, the late wife of well-known auto dealer Ikechukwu Ogbonna aka IVD, accused the businessman of being responsible for her passing.
They asked the public to join them in praying for Mrs. Ogbonna's soul's repose.
According to reports, Mrs. Ogbonna passed away from severe burns after a fire broke out at their Lekki home in Lagos. The tragic incident takes place two years after the couple publicly made up after IVD was accused of domestic abuse.
IVD is currently on the run, according to the statement from the deceased's family.
"As you may be aware, on Saturday 15th October 2022, Abimbola Martins passed away after suffering fatal burns in a fire incident at her Lagos home," the statement said.
"It has been a heartbreaking period for her parents, siblings and particularly, her children. It is a tragedy that nobody should go through, especially in the painful manner her life was cut short and at the hands of a husband she dedicated her life to.
"We are appreciative of the comments of millions of Nigerians who have expressed thoughts and prayers, as well as anger that a beautiful life was brought to an end through well-documented domestic violence. Several times during the course of their marriage, we intervened in a bid to rescue her from a terrible situation that ultimately has now taken her life. Abimbola was a loving individual and a committed wife and mother, who put the desire that her children were raised by two parents before her own peace of mind, happiness and well-being.
"The perpetrator of this dastardly act, her husband of 16 years, Ikenna Darryl Ogbonna, an auto dealer widely known as IVD, is currently on the run, hoping to evade justice. We know that it won't be forever.
"As the family tries to come to terms with this terrible loss, we want to appeal to members of the public to join us in demanding that justice is done. We are currently working with law enforcement to ensure that Ikenna Darryl Ogbonna is found and made to answer for his crime."
The family called on the public to pray for the "five young children who have lost their mother in a most tragic manner."