Ooni of Ife marries Princess Ashley Adegoke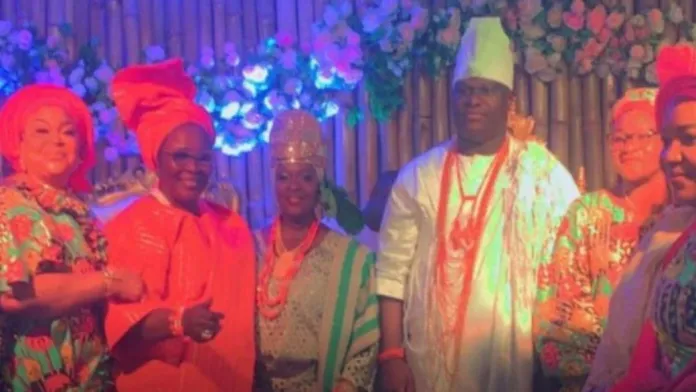 Princess Ashley Adegoke of the Lafogido royal house was wed on Friday by Ooni of Ife Oba Adeyeye Ogunwusi.
The bride's family home on Olubose Street, near Ede Road, IIe-Ife, Osun, served as the venue for the wedding.
At her traditional wedding, the new wife made an elegant entrance wearing white.
The first-class monarch has now been married to four women in quick succession, including Olori Ashley.
She is a chartered accountant and also runs a non-governmental organisation known as the Ashley Adegoke Foundation.
Ashley has a bachelor's degree in accounting coupled with a master's in accounting and finance from the University of Greenwich. She is reported to run her businesses in the United Kingdom.
The other wives of the Ooni include Mariam nee Anako, Elizabeth nee Akinmuda, and Tobi nee Phillips.