Hospital debunks report nurses filmed late BBNaija star Rico Swavey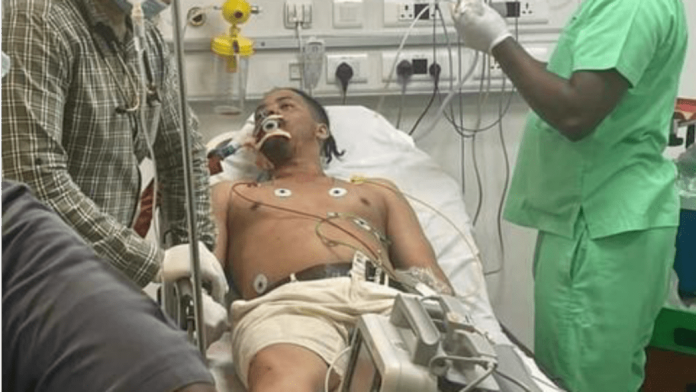 The management of Doren Specialist Hospital where the late Big Brother Naija reality star Rico Swavey was rushed to has debunked a report about one of the nurses filming the deceased instead of attending to him.
Rico, 29, died on Thursday, October 13 after a ghastly car accident.
A 30-second video clip showing the final moments of the late reality star at the hospital in Lagos State attracted condemnation from members of the public.
However, in a press release shared on Friday, the hospital noted that although Rico Swavey was taken into the emergency care unit of the hospital, medical staff administered first aid and a woman identified as Ify Helen Eze and the good samaritan who brought him in were told of the "severity of the situation and the need for urgent neurosurgeon review".
The hospital further said it immediately referred the accident victim to Evercare Hospital in Lekki Phase.
The statement said, "a detailed referral letter was written and given to the relations" who reluctantly received the letter after much persuasion. But before leaving the hospital, Helen Eze who the hospital claimed was Rico's friend and the good Samaritan who brought in the victim decided to make a video to exonerate themselves from being implicated as being responsible for the patient's condition.
According to the statement, the nurses pleaded with them to stop filming and help take the patient to the vehicle so he can be transported to the referred hospital.
"At no point did a Doren staff video the patient or laugh. One of the nurses spoke in Hausa trying to persuade them to assist in moving the patient who had already been positioned in our stair chair to be moved to the vehicle instead they kept videoing," the statement read in parts.
Meanwhile, another part of the statement stated that Rico Swavey was brought in unconscious with a "Glasgow comma of 3/15 smelling of alcohol," implying that he was drunk at the time of the accident.