Rico Swavey's girlfriend Caroline Morgan in tears over shocking death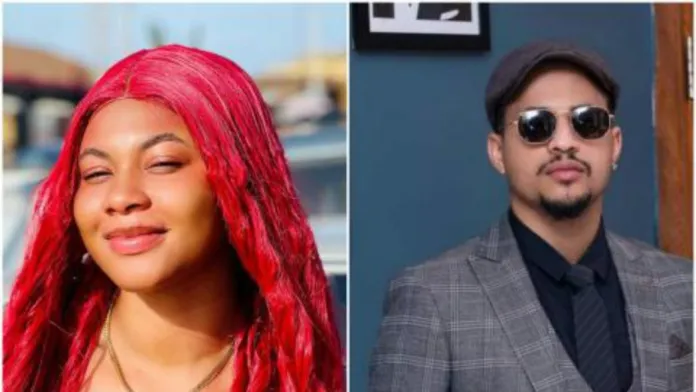 The late Rico Swavey's girlfriend, Caroline Morgan, was unable to control her tears as she mourned the shocking death of the Big Brother Naija reality star.
Two days after a horrifying automobile accident, Rico, 29, passed away on Thursday, October 13.
On Thursday, a tribute on TikTok stated that Rico was a joyful individual and that he was thrilled when she agreed to be his girlfriend.
Using crying emojis, Caroline, who shared videos of their joyful interactions, wrote: "He was so overwhelmed when I accepted to be his girl. I should have picked up his last call only if I could change the hands of time. Rico is gone. Patrick is gone.
"You will never catch Rico frowning. I even begged him one time to stop smiling. He was always happy. Rico, you have unfinished business, you are yet to feature Drake remember?1 You were too goofy, you talked for hours, I complained, and now I want you to talk forever, I promise never to complain, you genuinely cared for me. Who would tell me wagwan or tickle me, who would prepare me the Italian meal you have wanted me to try!! See plans are all gone, I love you, I truly hope your soul is with God."
Born Patrick Fakoya, Rico Swavey whose mum is Italian, contested in the third edition of the reality show in 2018.
The Babcock University graduate was also a lawyer, singer and actor.
Rico was best known for his role in the drama series Life 101. And the Africa Magic series Tinsel.
The 29-year-old released a song titled 'Afrosantana' in 2020. He also dropped another 'Emotions' the same year.