Kunle Remi reveals biggest challenge filming Anikulapo with Bimbo Ademoye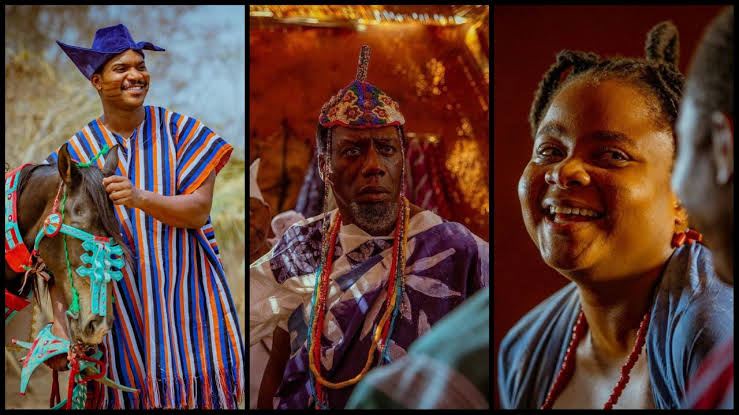 Kunle Remi, an actor, has revealed some of the most difficult challenges he faced while filming Kunle Afolayan's Anikulapo with Bimbo Ademoye.
The protagonist of the film Anikulapo, Saro (Kunle Remi), was a travelling cloth weaver who was murdered after having an affair with Bimbo's character, Arolake, the Alaafin's youngest wife.
He is brought back to life by a fabled bird, who also leaves behind a gourd that has the ability to resurrect the dead.
Speaking on the challenges in a recent Instagram post, Kunle said: "First I had to speak a language I wasn't comfortable speaking, I had to climb the mountain, that river, we did not know what was beneath that river. It was a risk but we got into the river. You see, Bimbo she is a beast. I weigh a 100kg and I put all of that weight on Bimbo and I said sorry I am doing this and she was like 'lets go' that's why you will feel the pain Arolake felt. She held me up. I gave her everything and she gave me everything in return."
Set in the 17th-century Oyo Empire, the movie stars actors like Kunle Remi, Bimbo Ademoye, Sola Sobowale, Hakeem Kae-Kazim, Taiwo Hassan, Faithia Williams and Adebayo Salami.
Others include Moji Afolayan, Kareem Adepoju, Yinka Quadri, Aisha Lawal, Ropo Ewenla, Adewale Elesho, Sunday Omobolanle and Toyin Afolayan.
Kunle, his daughter Eyiyemi Afolayan and Yemi Elebuibon make special appearances.