Chopboii, three others killed in Gwarinpa were mutilated, friend narrates crime scene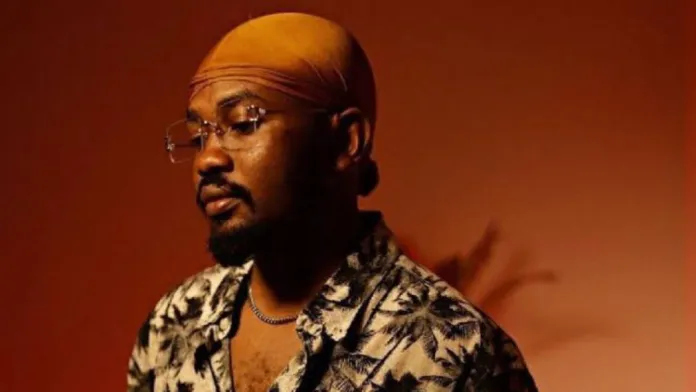 Fiamarri Zoaka, a friend of two out of the four people killed in an apartment in Gwarinpa, Abuja, claimed that the murderers dismembered their victims.
Zoaka claimed to have known Peter Ugbomah for more than ten years while Samson Anpe, aka Chopboii, the singer, had been a friend for over twenty years.
According to him, Chopboii was supposed to visit him on September 25 but since he did not, he assumed the singer was otherwise occupied. He said this to BBC Pidgin.
The search for Chopboii intensified on Tuesday, September 27, 2022, according to Zoaka. He recalled that although the police had asked them to stay away from the apartment because it was a crime scene, he had been given permission to enter in order to identify Chopboii.
He said a flashlight was used as the place was dark and that the dead bodies had begun to smell.
"As we were entering we were checking for details. We saw that they bashed Peter's head, broke his jaw, cut his head and his finger and wrote 'HIM' with blood on the wall.
"They also wrote on the wall with sharp objects 'I TOLD THEM NOT TO PLAY WITH HER'. As we entered the bedroom, the first person I saw was Chopboii.
"It looked like he was trying to defend himself, so they cut his hand in the process, they cut his head too.
"On the right side was Pelumi Beerollings, Gwezi's producer, they broke his head too.
"Another person was there, we did not know she was a woman because of the way she was dressed.
"They cut the woman beyond recognition. She was later identified as Blessing Udie," he said.
Zoaka added it was the worse thing he had seen in his life.