Bimbo Ademoye responds to criticism of character in Kunle Afolayan's Anikulapo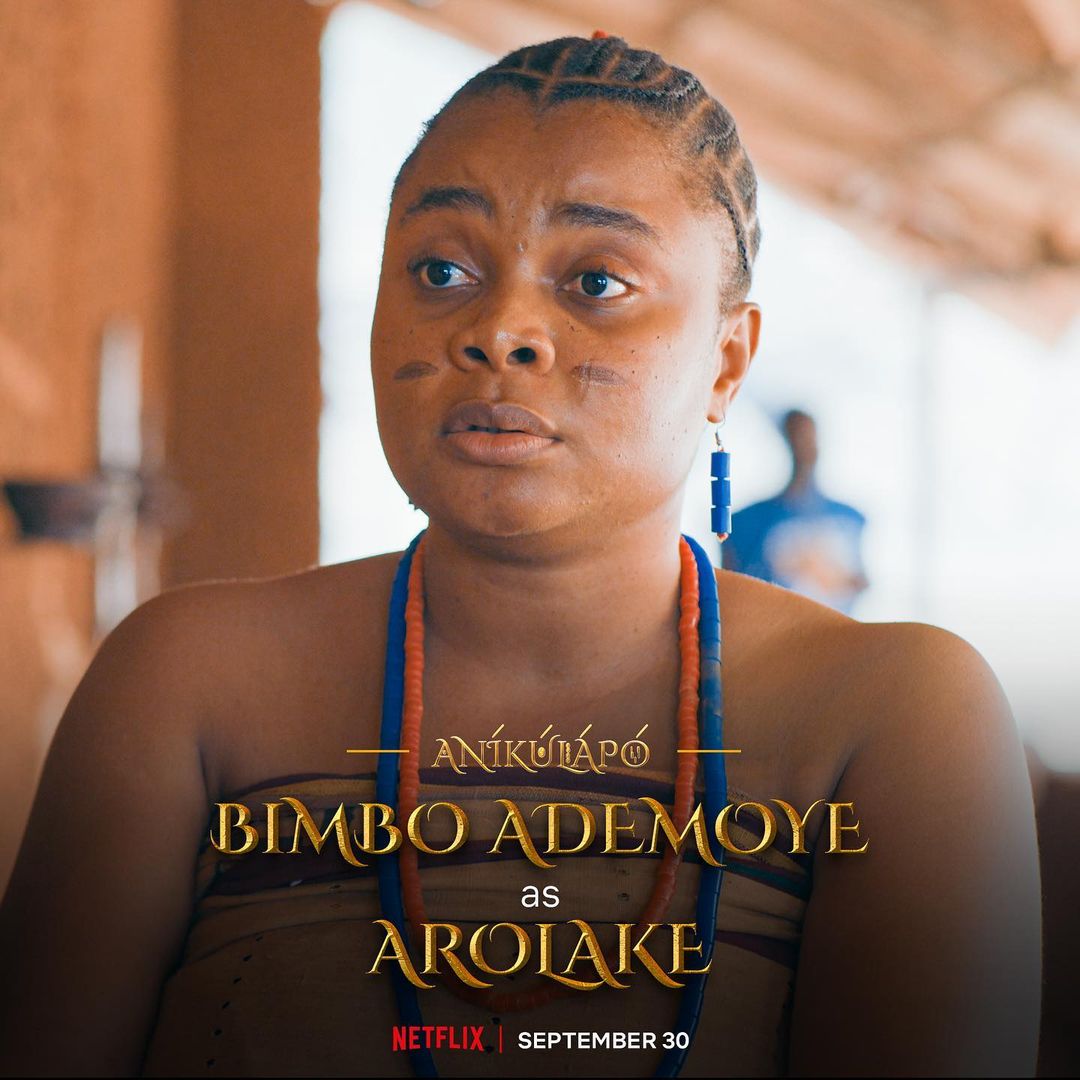 Bimbo Ademoye, an actress who recently appeared in Kunle Afolayan's new film Anikulapo, has responded to criticism about her role.
Saro, a travelling cloth weaver (Kunle Remi) who was murdered after having an affair with Alaafin's youngest wife, Arolake, is the protagonist of Anikulapo (Bimbo).
He is resurrected by a legendary bird, who also leaves behind a gourd with the power to resurrect the dead.
Following the actress's performance in the film, which many praised as "challenging and well interpreted," the subject became a hot topic on social media.
Others thought Arolake deserved better and lacked intelligence because she let herself be taken advantage of rather than using the magical powder she gave to Saro after he "betrayed" her.
A curious Bimbo asked her Instagram followers to weigh in on which character was the real victim on Monday, sparking a lighthearted conversation between the two.
She wrote: "Guys quick one, who is the victim? Saro or Arolake? Because I'm seeing some tweets saying fear women. Fear women, fear women how? So over to you guys, if you feel Arolake is the bad guy please comment 'fear women'. If you think it's Saro please comment 'men are scum.'"