PHOTOS: Filmmaker, Biyi Bandele, Laid To Rest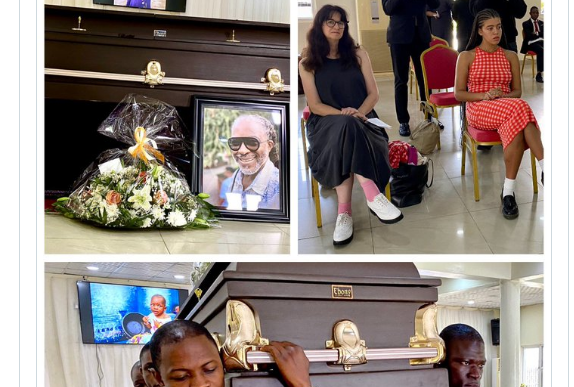 Biyi Bandele, a writer and film director from Nigeria, was buried today, September 23, in Lagos State, following a private ceremony. He passed away on August 7.
On Friday, filmmaker Tunde Kelani posted images from the burial to his Twitter account.
According to reports, Bandele, who gained notoriety for helming the film adaptation of Half of a Yellow Sun by Chimamanda Adichie, passed away on August 7th. His cause of death has not been made public. At 54 years old, he was.
Here are some photos below: