Rita Edochie issues warning to man impersonating Prophet Odumeje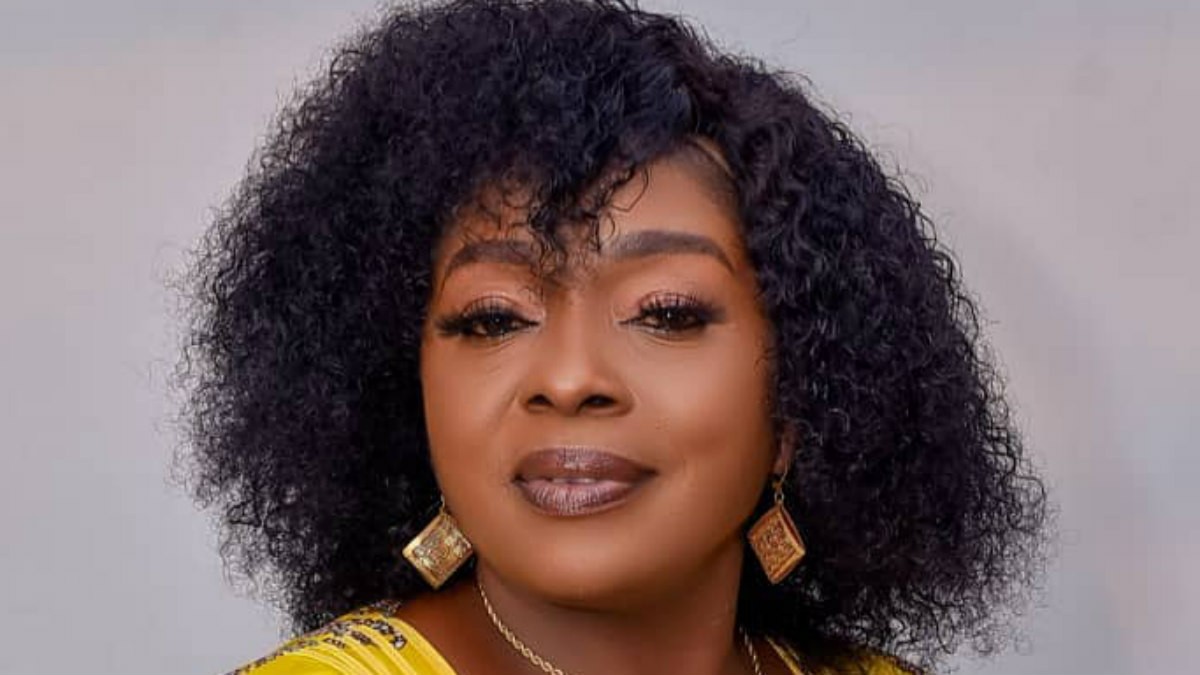 Rita Edochie, an actress, has issued a warning to a man posing as Prophet Chukwuemeka Ohanaemere, also known as Odumeje.
A man who resembles the preacher was seen in a video going viral on social media challenging two men who were allegedly practising traditional worship on Douglas Road in Owerri, Imo State.
In the video, the impersonator could be heard making declarations and reciting Bible verses while destroying a clay pot placed on his car by the alleged traditionalists.
Reacting to the video in an Instagram post on Wednesday, Rita stated that the man in the video was not Odumeje but a lookalike who has been defrauding people using the cleric's name. She also warned the impersonator and his accomplices.
The actress also revisited the case of comedian Ada Jesus who died in an Abuja hospital of kidney related ailment in 2021, saying, "IF ANYTHING HAPPENS TO THIS GOAT TOMORROW, THEN EVERYONE WILL COME OUT AND REMEMBER UNFORGIVING SPIRIT."
She wrote: "EVERYONE WILL NOT BOTHER TO COME OUT NOW TO WARN AND CONDEMN THIS ACT BY THIS APE.THIS ONE HAS STARTED HIS OWN AND NO ONE IS DOING ANYTHING TO LET PEOPLE KNOW THAT ITS NOT ODUMEJEJE BUT JUST HIS LOOK ALIKE.IF ANYTHING HAPPENS TO THIS GOAT TOMORROW, THEN EVERYONE WILL COME OUT AND REMEMBER UNFORGIVING SPIRIT, 70 X 7.
"PLEASE THIS APE IS NOT ODUMEJEJE. THERE ARE KNOWN WITCH DOCTORS IN THE LAND BUT NO ONE BOTHERS TO MAKE JEST OR CARICATURE OF THEM ON SOCIAL MEDIA BUT YOU SEE MISGUIDED INDIVIDUALS, UNDER THE FALSE GUISE OF COMEDY, RIDICULING MINISTERS OF THE ALMIGHTY GOD."
Odumeje is the founder of Mountain of Holy Ghost Intervention and Deliverance Ministry in Onitsha, Anambra State.
The days before and Ada Jesus' death were dominated by reports of how Rita Edochie and Odumeje placed a curse on the deceased.
That followed allegations made by Ada Jesus that Rita connived with Odumeje to perform fake miracles.
Months after making the grave allegations, Ada Jesus was diagnosed with a kidney problem that left parts of her body swollen.
The family of the comedian, who had become paralysed, took her to Odumeje for deliverance but the cleric rejected her.
Instead, he and Rita laid curses on her, accusing her of blackmail and lies.
They both declared that the ailing young woman will die from her illness as a lesson to others.
The backlash that followed the pronouncements forced the man who calls himself Indabosky and the veteran actress to recant and declare that they had forgiven the comedian.
Following Ada Jesus' death on Wednesday, April 21, 2021, many Nigerians called out Odumeje and Rita for their use of heavy words, with many insinuating that the deceased suffered a spiritual attack because of their curses.