Yul Edochie celebrates first wife on birthday amid marriage crisis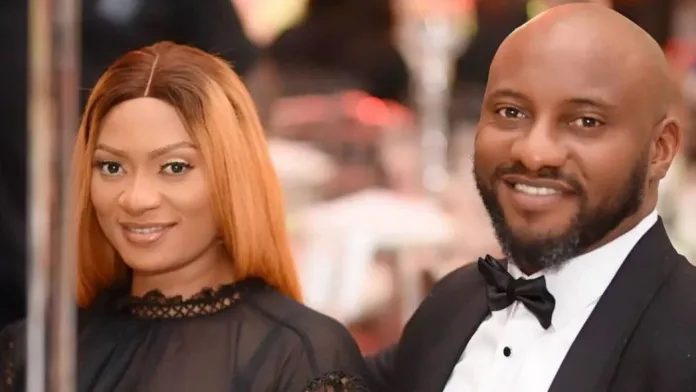 In the midst of their marital crisis, actor Yul Edochie celebrated his estranged wife May Edochie's birthday.
On Friday, the 40-year-old posted May's photo to Instagram along with a supportive message.
Yul Edochie vowed to love her forever and prayed for God to shield her.
He wrote: "Happy birthday to my wife, my CEO extraordinaire QUEEN MAY YUL-EDOCHIE. I wish you many more beautiful and successful years. May God continue to guide you, bless you and protect you and bless you beyond imagination. Love you forever."
In April, after Yul announced his engagement to Judy Austin, an actress, the couple made headlines. They already have a son together, the actor added.
His first wife responded to the actor and Judy in the post's comments section by writing, "May God judge you both."
Yul, the final child of seasoned actor Pete Edochie, wed his first wife when he was 22 years old.
In their 17 years of marriage, the actor and his wife are blessed with four children Danielle, Kambi, Karl, and Victory Edochie.