Ooni marries new wife Mariam Anako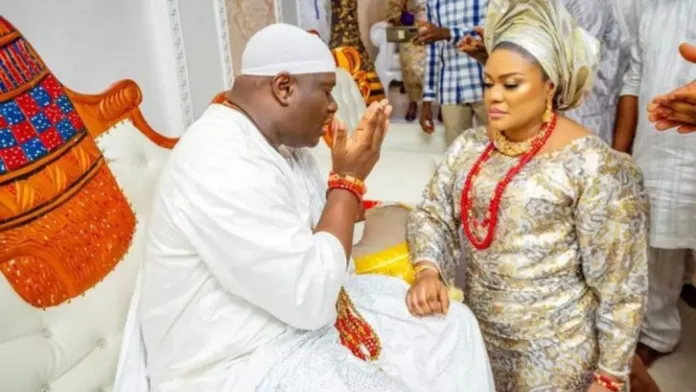 Following the dissolution of his marriage to Evangelist Silekunola Naomi, the Ooni of Ife, Oba Adeyeye Ogunwusi, has taken a new wife.
On Tuesday night, his new wife, oil and gas executive Mariam Anako, was welcomed into the palace.
She is seen in videos and pictures kneeling before the Ooni as he blesses her. Later, the new Olori seated herself next to the Ooni.
It was learned that the Ooni's in-laws met with him at the family introduction on February 19, 2022.
The ceremony took place in private and without ceremony.
Additionally, it was reported that renovations had been made to the chalet where the former queen Naomi and her family had resided.
The 47-year-old monarch is married for the fourth time now.