I have experienced downside of fame- Ini Edo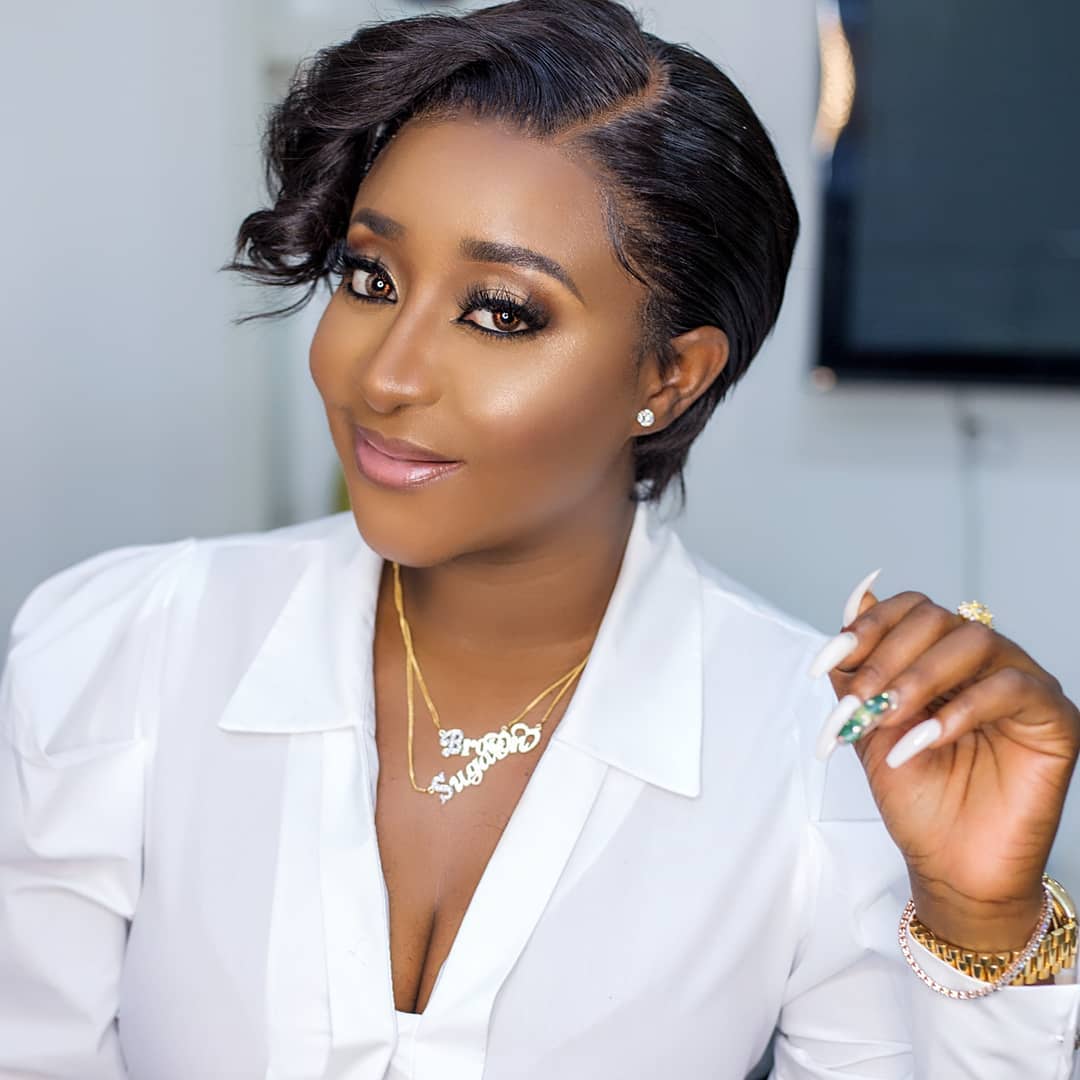 Popular Nollywood actress, Ini Edo, has said that she has experienced the negative side of fame more than the positive. The mother-of-one made this known in a recent interview with fellow actress, Lilian Afegbai.
Sharing her thoughts on fame, Edo said: "I think it's a two way street. It does have it perks. Fame would open doors for you. There is an exciting side to it and downside to it.The downside to it is that you don't get to do what you really want to do. These days it comes with people thinking they know your life. So for someone like me, I think the society feels like they know everything about me.I literally grew up in the eyes of the public.
Back in the days, we used to have magazines and newspapers and not blogs. Most of the time you won't even have the opportunity to defend yourself. Not now that there is social media. I remember back then coming out of my house, there was a newspaper stand out there. Literally all the magazines had my pictures on every one of them with all kind different stories. So I remember going to this particular media house and I I met one of the publishers. I was crying and the guy said: 'There are so many celebrities pictures we cannot put on our front cover. If we put them on our front cover, we don't get to make sales. So whether you give us stories or not, we will find stories about you because we have to make sales'.For a minutes I said surprised. So that happens at my own detriment. There was little or nothing I could do. I just sucked it up and went back about my business.So relating that to what is happening on social media, It's easy to become a star these days, but there are also downsides to these things. I don't think people consider that other aspect of it".
Sharing her downside of fame, the fashionable role interpreter said: "People read different meanings into different stuffs because of who we are. For me, I can say the downside for me may be a little bit more than the upsides. It is what it is .Everybody needs to experience it to know what works for them and what doesn't".
Speaking further, she said when she joined Nollywood it was mostly dominated by light skinned actress.
"When I came into the industry it was mostly dominated by the light skin girls.So coming from that place and trying to drive oneself to a point of acceptability took a lot of work and having passion for one's craft".