D'banj's lawyer demands names of govt officials involved in alleged N-Power fraud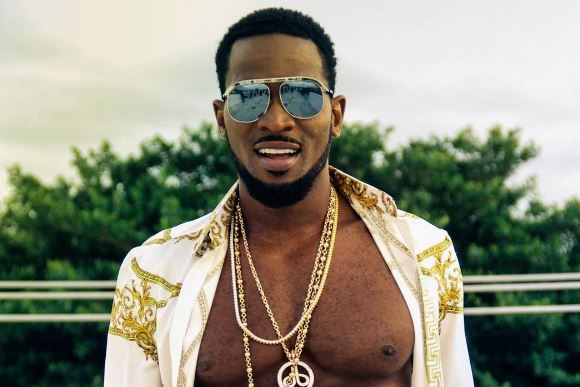 D'banj's attorney Pelumi Olajengbesi has requested that the Independent Corrupt Practices and Other Related Offences Commission (ICPC) make public the names of the government officials who are allegedly conspiring with him to commit an N-Power fraud.
ENTERTAINMENT REPORTERNG on Wednesday reported that D'banj was detained by the ICPC for allegedly collaborating with some government officials to introduce ghost beneficiaries into the payroll of the N-Power scheme in order to divert funds.
However, Olajengbesi claimed in a statement on Thursday that the ICPC had promised to free him following his questioning on Wednesday "having found nothing on him and with no further grounds for his continued detention."
The commission, according to the lawyer, claimed it was unable to secure the chairman's approval, which is why his release was delayed.
Olajengbesi lamented the 42-year-continued old's detention while pointing out that he had satisfactorily cooperated with the commission's inquiry.
The statement read in parts: "Consequently, after Wednesday's interview session, we were informed he will be released as a matter of course having found nothing on him and with no further grounds for his continued detention. However, the Chairman of the Commission was required to sign off on his immediate release before it could be effected and that never happened.
"We were at the Commission today to give D'banj the required legal representation and all we waited for was still the 'approval from above' that never came. D'banj was also not interviewed today on any other issue before his lawyers. While holding on to the sustained hope that D'banj will not somehow become the victim of targeted blackmail or faceless malice from certain quarters with perhaps vested interest in his downfall, we want to reassure the general public and the commission by implication that we are fully ready and willing to cooperate to the extent of the law that makes for the finding of the truth in this matter which we take quite seriously.
"We in the same vein, reiterate that D'banj has no such access nor colluded with any government officials over any dubious transaction. The very allegation is a nightmare that must be dissipated by an assertion of the truth of D'banj's unimpeachable innocence."
Olajengbesi further described the allegations against the singer as "laughable" asking ICPC to reveal the names of officials indicted in its investigation.
"As a matter of course, we now place a major demand on the oversight Ministry of Humanitarian Affairs to immediately cause the release of the names of the government officials alleged to have colluded with D'banj and the investigation of same should be made public. We also demand that the ministry should make public immediately money alleged to have been traced to Dbanj's account.
"We call on the National Assembly's Public Account Committee to open a wide investigation into the N-Power scheme through an open and all free entry public hearing without protecting any sacred cows.
"It is alarming and incongruous to design such an allegation against Dbanj who does not have access to government accounts or government platforms to have been alleged to have diverted such huge sums without any single government official in custody with him," the statement added.